The Screed Scientist ®,
AKA Spencer Warner, has been living the screeding dream since he was a fresh-faced teenager and apprentice plasterer and screed-layer. By the time he was 19, he knew that his heart lay with flooring, so he borrowed some money from his dad, bought a van and there and then, CSC Screeding was born.
Now established as an industry expert, The Screed Scientist is keen to share his knowledge far and wide, to help building contractors, sub-contractors and owners — and fellow screeders — get their floor surfaces right the first time, avoiding costly remediation works.
That need to get things right the first time is one of the reasons The Screed Scientist owns and maintains his own fleet of machines and vehicles. If something goes wrong, he'll reach for his tools and fix the problem himself — he knows the machinery inside out.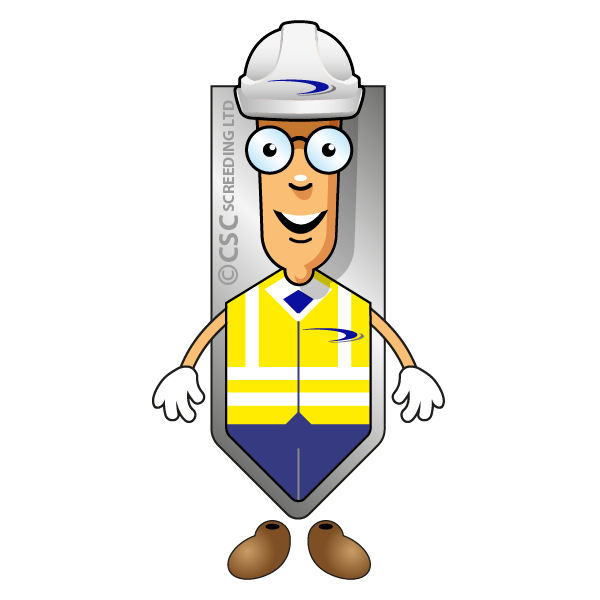 A little knowledge goes a long way…
The Screed Scientist's passion for knowledge-sharing has led him in the past to sit on the British Standards Institution (CB/300 Screeds and in-situ floorings), and FerFA, The Resin Flooring Association. He's happiest talking to clients though, advising on products, mixes, temperature conditions, whether surfaces need levelling, and so on.
He says: "There's no reason why floor screeding projects should fail. Most of it is common sense. It's all about paying attention to the little details and not just skipping through instructions. And with a little more care, you can keep carbon emissions low (wet cement can make a lot of CO2) and practice sustainable methods without compromising on quality or economy."
What gives The Screed Scientist nightmares?
As a troubleshooter, The Screed Scientist has visited the scene of many a flooring crime. Reliving some of his experiences, he says:
"The toughest ones are where a client has spent a lot of money on a top-quality floor — like marble — only to have it fail because the screed underneath was insufficient. The cost of getting it right the first time would have been a fraction of the cost of putting it right. That's a difficult message to deliver.
"There have been times where a screed has been mixed in a factory and passed all the tests, but it needs to be tested after installation make sure it's been compacted properly and meets the correct ISCR (in-situ crushing resistance) for its intended use. The way it's been stored, moving it from A to B, even the weather on the day can all make a difference.
"One problem we often encounter is a general builder taking on a screed project themselves. Obviously, they know a bit about the subject, but they're not necessarily equipped to deal with the unexpected. I'd advise anyone contemplating a large screeding project to talk it over with us first."
Things that make The Screed Scientist happy
Screed makes The Screed Scientist happy! Seriously though, no matter what the project, he loves his work.
Some projects that stand out for him include: Three episodes of Grand Designs, working on Dublin Airport Terminal 2 and helping keep emissions to a minimum, the Bvlgari Hotel in Knightsbridge, Audley Retirement Village and the Intercontinental Hotel at the O2.
You can see more project examples on the main CSC website.